Can You Trade In a Financed Car?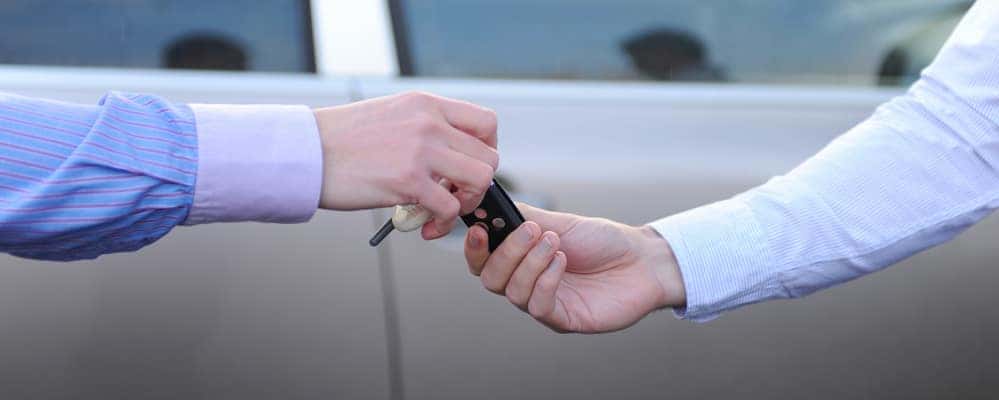 You can definitely trade in a financed car, but trading it in doesn't make the loan disappear. You will still be responsible for paying it off. If you're looking to trade in a vehicle you're currently making payments on, you'll want to read through the process of trading in your financed vehicle before starting the process. And if you're in need of financing advice, the experts at our Highland Park finance center can answer your questions. Find out more about trading in your financed car below, and then get in touch with us at Muller Honda Pre-Owned for more information on a lease payment, interest rates, and even the price of the car you're trying to trade in.
How Does Trading In a Financed Car Work?
When trading in your vehicle as long as the amount owed on the loan is less than the worth of the vehicle, the dealer buying your vehicle will give you enough to pay the rest of the loan off. For example, if you owe $6,500 on your car, and the dealer offers you $7,500 for it, the loan can be paid off and the car transferred to the dealership buying the car. The leftover $1,000 will be taken off the price of the new vehicle you purchase.
What is "Rolling Over" A Loan Mean?
When a dealership offers to roll over a loan they agree to pay the loan of your old vehicle no matter how much you owe. While this sounds amazing, this is a practice that still requires you pay your old loan. The old loan price gets added to your new loan on the next car you buy, meaning you pay the dealership back for paying your loan as you pay your current loan on your new vehicle.
Visit Muller Honda Pre-Owned Today!
If you have more questions about the trading in a financed car, or the financing process in general, feel free to contact us at Muller Honda Pre-Owned. And when you're ready to trade in a financed car for lease or get behind the wheel of a new Honda our finance team is standing by to help you with your next vehicle purchase. Or you can also apply for financing online!
Want to learn more with our team? Find out about leasing with bad credit today!
More from Muller Honda Pre-Owned
The Honda Civic maintenance schedule is crucial to maintain in order for your Civic to run in the greatest condition possible on the Highland Park roads. Make an appointment with us at Muller Honda Pre-Owned once you've figured out when you're due for your next service or if you're wondering about your vehicle's maintenance schedule. Our certified service…

From Arlington Heights to Gurnee, every driver has heard about that legendary Honda quality. From the rock-solid CR-V to the ultra-popular Civic, the Honda lineup is packed with phenomenal options like Honda LaneWatch that are built to go the extra mile. But what exactly makes Honda stand out from the other reputable brands on the road…

You know the top things to do in Schaumburg and the best sites to see in Chicago, but what are the most fun things to do in Gurnee? If you've never been to this charming Illinois suburb, you're in for a real treat! This town is home to plenty of exciting attractions, and if you're…