How Long Can You Finance a Used Car?

Thinking about buying a used car? Buying used in Chicago can get you more car for your money. But there's a common misconception that you can't finance a used car, or you can't finance it for as long as a new car. We're here to dispel that myth. The truth is, you can typically finance a used car for the same amount of loan installments you'd finance a new car, often up to 84 months. How long should you finance your next used car? That depends on your needs! Learn more about used car financing with Muller Honda Pre-Owned.
---
How Long Can You Finance A Used Car: Typical Loan Durations
As with financing a new car, financing a used car is typically arranged with a loan agreement that sets a predetermined number of loan installments, spread out over a period of months. How many months can a used car loan be? Here are the most common loan duration periods:
12 Months
24 Months
36 Months
48 Months
60 Months
72 Months
84 Months
---
How Long Should You Finance a Used Car For?
Now you have a better idea of typical loan options offered at new and used dealerships in the Gurnee area like Muller Honda Pre-Owned. But how long should you finance a used car, or any car for that matter? There are a variety of factors influencing this decision, including:
Monthly Budget: How much money do you want to spend every month on your car payment? For a lower payment, consider either spreading your loan out over a longer period of time or putting more money down.
Added Cost of Interest: Keep in mind that the longer you drag out your loan, the more interest you will pay over time. If the bottom line is most important and you can afford it, a relatively shorter loan of 36, 48, or 60 months is usually more cost-effective for balancing payment amount vs. interest rate.
How Long You'll Keep The Car: Plan to keep your car for less time than is typical? You should weigh that against what you want your monthly payment to be. A shorter loan duration is ideal if you don't plan to keep your vehicle long.
Negative Equity & Resale Value: If you drag your loan out for a long period of time and go to sell your vehicle years later while still making payments, it's possible that you'll have negative equity, meaning you're still paying off more than your vehicle's current value with depreciation.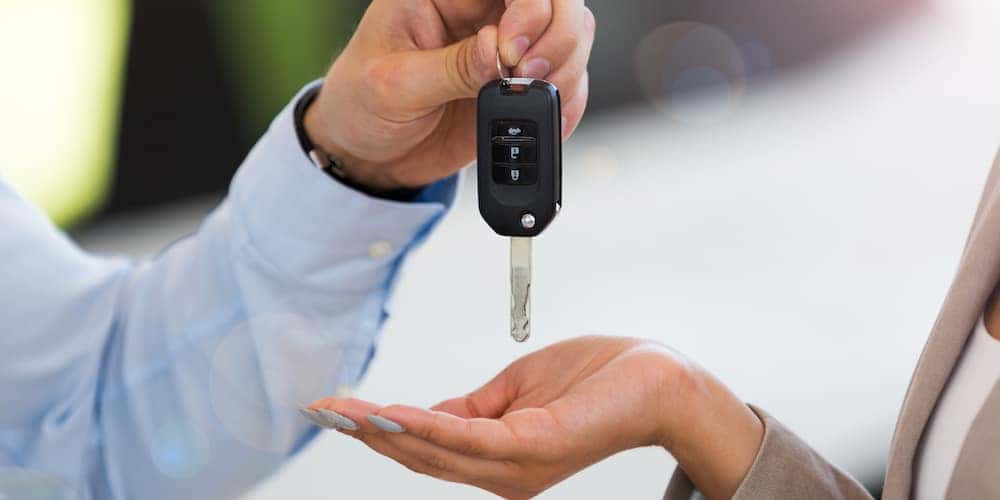 ---
Learn More About Used Car Finance with Muller Honda Pre-Owned
Interested in learning more about car loan duration or any other aspect of the financing process, like trade-in value or down-payments? Contact us at Muller Honda Pre-Owned and we'll be happy to further assist you with learning how long you can finance a used car in addition to any of your other questions. Be sure to check out our used specials, and used AWD inventory, before deciding to purchase your next pre-owned vehicle in Arlington Heights and applying for financing.
---
Pre-Owned Cars for Sale Near Chicago