How to Finance a Used Car

Savvy Chicago shoppers know that the pre-owned market has some of the best deals that money can buy! If you're on a budget, learning how to finance a used car is a great idea. Of course, you'll get benefits like lower sticker prices and less depreciation, but did you know you can also save big on insurance and registration fees? So, let's dive into how to get the best-used car finance package possible in the Arlington Heights and Gurnee area.
---
Used Car Financing 101
While paying cash might be the most ideal way to secure your new purchase, more than 53% of drivers choose used car financing for its convenience. Here are the basic steps you'll need to take:
Credit score: Your credit score plays a huge role in your potential deals and interest rates, so you'll need to know your score before you begin. If you find that your credit is less than perfect, you can still get a great deal and improve your credit score at the same time!
Budget: Your used car finance plan can be adjusted to suit your needs, so think carefully about how much you can afford comfortably. Longer terms tend to have lower payments, but you can pay more interest overall.
Trade-In:Trading in your vehicle can cut the cost of your new purchase while freeing up extra space in your budget. Check out our Value Your Trade tool to get a quick estimate on the spot.
Lenders: You have several options when choosing your lender, but going through a dealership offers many benefits: quick turnaround times, access to tons of different financial institutions, and even pre-approval.
---
Choosing a Used Vehicle
You know the basics of used car financing, but how do you use this knowledge to find the very best option for you?
Age and mileage: The age and mileage of your car can have an impact on your interest rates since older vehicles are seen as less valuable by most lenders.
Down payment: The average down payment is around 11.7%, but your lender may require more. The more money down, typically, the lower the interest rate.
Used vs. CPO: Used vehicles may vary in age and mileage, but certified pre-owned models are newer options with a warranty package. If you have room in your budget, CPO cars are an excellent category to keep in mind.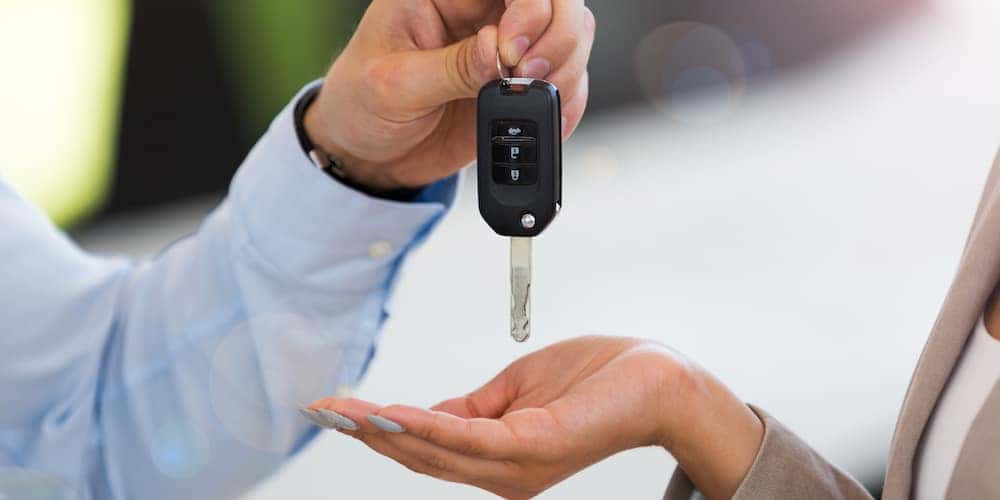 Get Used Car Financing with Muller Honda Pre-Owned
Ready to start the used car financing process? Contact us at Muller Honda Pre-Owned in Highland Park with any questions, and we'd be happy to take the next steps! Explore our comprehensive used inventory and peruse through our wide range of vehicles like the used Honda Civic Hatchback to find your best match and consult our online tools to get your questions answered from the comfort of your home. We can answer concerns about car depreciation, insurance, and more.
---
Used Cars in Highland Park