How to Wash a Car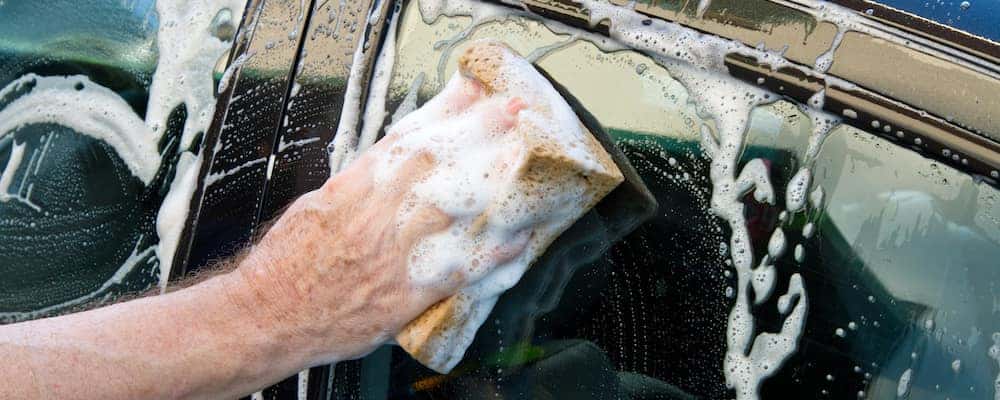 Regularly washing your car can do much more than simply keep it looking clean and new. A proper wash can help remove surface imperfections and protect the exterior paint. At Muller Honda Pre-Owned, we want to make sure all Chicago drivers keep their Honda vehicles looking sharp. Let's look at some car washing tips below so you can get to work on the next sunny day in Arlington Heights!
Determine How Thorough of a Wash Your Car Needs
Did you just get vehicle, or has it been recently polished and waxed? Then it probably don't need an extensive wash. If you've recently driven in the elements or on dusty trails, plan to do a more extensive wash of your vehicle.
Rinse & Wash First
Don't start with the washing right away! Rinse your car first, which will help remove any loose dirt and debris. Use a washing mitt and drying cloths to more thoroughly clean your car. Wash from the top down to the bottom. After the body, clean the windows with an ammonia-free solution made for cars. For the wheels and tires, use an acid-free, low-strength pH balanced aluminum wheel cleaner.
Remove Surface Bumps and Apply Compound
Gently buff away any surface contaminants on your car's surface using a clay bar. If you want, you can also apply compound that has a dual-action polisher to help smooth tiny scratches under the surface. Compound application usually needs around 2-4 coats.
If Necessary, Apply Polish
If you're going to apply polish, dual-action polish works best. Oils in the polish give your car a nice, glossy look. Use a soft towel or orbital buffer to apply the polish. Orbital buffers will get the job done faster, but offer less control. Should debris get in between the buffer pad and your car while it's on, your car may be scratched.
Wax Your Car
On top of improving the overall appearance of your car, car wax also protects the paint from harmful UV rays and promotes its natural sheen. The most common waxes are carnauba and polymer. Polymer wax doesn't haze and won't need to set for as long, but it does cost more than carnauba wax.
How Often to Wash a Car
How often you should wash your car depends on how you drive. Does your car only make small trips, or do you go off-roading in your vehicle? If you're traveling from Chicago to well-past Morton Grove frequently, for example, try to wash your car every two weeks and wax it every six months. If you're taking your certified pre-owned Honda off the beaten path for off-roading adventures, clean it as soon as you can afterward.
How to Wash a Car: Tips
Cleaning Supplies: Use cleaning solutions specifically designed for your car's paint rather than hand or dish soap. Utilize a washing mitt or natural sponge when washing.
Washing: Remember to lather your car with soap when washing and rinse the sponge or mitt in clean, fresh water as you wash different parts of the car.
Drying: Use a chamois or terry towel to hand-dry the car, rather than relying on air-drying, which can cause swirl marks.
Get Your Car Care Tips at Muller Honda Pre-Owned!
From excellent vehicle selection to quality customer service and a knowledgeable staff, we're here to help you through every step of car ownership. If you have any questions or concerns, please contact us today! Want to know more ways that you can care for your vehicle at home? Start by finding out how to rotate your tires or how to check your transmission fluid.
More From Muller Honda Pre-Owned
The Honda Civic maintenance schedule is crucial to maintain in order for your Civic to run in the greatest condition possible on the Highland Park roads. Make an appointment with us at Muller Honda Pre-Owned once you've figured out when you're due for your next service or if you're wondering about your vehicle's maintenance schedule. Our certified service…

From Arlington Heights to Gurnee, every driver has heard about that legendary Honda quality. From the rock-solid CR-V to the ultra-popular Civic, the Honda lineup is packed with phenomenal options like Honda LaneWatch that are built to go the extra mile. But what exactly makes Honda stand out from the other reputable brands on the road…

You know the top things to do in Schaumburg and the best sites to see in Chicago, but what are the most fun things to do in Gurnee? If you've never been to this charming Illinois suburb, you're in for a real treat! This town is home to plenty of exciting attractions, and if you're…