How Long Do Car Brakes Last?

How long do car brakes last? The answer isn't one fits all. The lifespan of your Honda car's brakes depend on several different factors. The longevity of your brakes is based on how you drive, where you drive, and the brand of brake pads installed on your car. The service team at Muller Honda Pre-Owned has created this straightforward guide to the average brake life and the factors affecting car brakes for Chicago drivers!
---
How Many Miles Do Brakes Last?
Even the best car mechanic can't pinpoint the exact mileage you'll get out of your car's brakes — it could be higher or lower than average, or somewhere in between. Depending on your driving habits, your vehicle's brakes should last anywhere from 25,000 to 65,000 miles. The average lifespan of brake pads generally hovers at around 40,000 miles. In order to get the most mileage of your brakes, the key lies in considering your driving habits and the type of brake pad you're using.
What Affects Brake Pad Life?
The answer to the question, "How many miles do brakes last" depends on you. While the term "little old lady driver" might be a cliche, there is some truth behind the old adage. Keep these tips in mind to help preserve your brakes:
Slow Down: Driving fast usually means sudden stops. Coasting to a stop rather than hard braking is easier on your brake pads and will give them a longer life.
Lighten the Load: The more weight, the harder the brake. Lose the cargo and your brake pads will thank you by staying in good shape a little longer.
Choose the Highway: Highway driving is less stop-and-go. Forgo the city streets and give your brakes a rest while driving between Gurnee and Morton Grove.
Brake Material: Ceramic brake pads offer better stopping power while semi-metallic pads tend to be less responsive but have a longer lifespan.Contact us at Muller Honda Pre-Owned to decide which is best for your vehicle, or schedule an appointment today!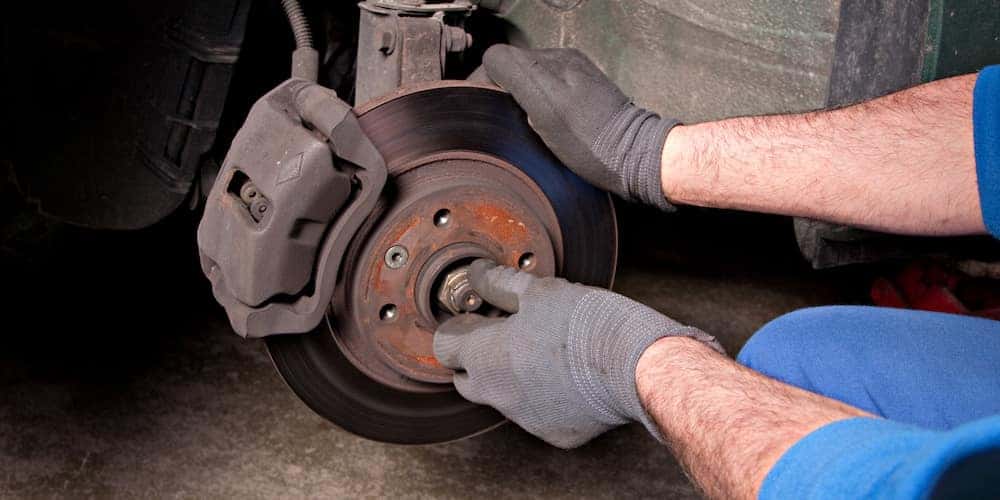 ---
Visit Muller Honda Pre-Owned in Highland Park Today!
Whether you need a routine brake pad change or you're shopping for a new Honda car, Muller Honda Pre-Owned is here to help! We offer vehicle specials, expert financing assistance, and more, so don't hesitate to contact us or stop by today!
---
More from Muller Honda Pre-Owned
The Honda Civic maintenance schedule is crucial to maintain in order for your Civic to run in the greatest condition possible on the Highland Park roads. Make an appointment with us at Muller Honda Pre-Owned once you've figured out when you're due for your next service or if you're wondering about your vehicle's maintenance schedule. Our certified service…

From Arlington Heights to Gurnee, every driver has heard about that legendary Honda quality. From the rock-solid CR-V to the ultra-popular Civic, the Honda lineup is packed with phenomenal options like Honda LaneWatch that are built to go the extra mile. But what exactly makes Honda stand out from the other reputable brands on the road…

You know the top things to do in Schaumburg and the best sites to see in Chicago, but what are the most fun things to do in Gurnee? If you've never been to this charming Illinois suburb, you're in for a real treat! This town is home to plenty of exciting attractions, and if you're…