Wondering what the TPMS warning light on your dash means? TPMS stands for Tire Pressure Monitoring System, and with the aid of tire pressure sensors built into your vehicle, tracks your tires' air pressure. If one of your vehicle's tires isn't at the recommended pressure, it trips the sensor, and the light goes to alert you to add air to your used Honda CR-V or other model.
It might seem irritating, but TPMS definitely prevents premature or emergency tire failure, which makes it an effective safety feature in many Honda models. Learn more about its many benefits here, from Muller Honda Pre-Owned near Chicago.
Tire Pressure Monitoring System Features
Under-inflated tires can cause a number of maintenance issues:
Excessive tire wear
Poor traction
Decreased load carrying capability
A flat tire or blowout
The tire pressure monitoring system purpose is to track air pressure in your tires and alert you when under inflation and low pressure occurs. Keeping your tires inflated to recommended levels protects you from accidents, and prevents premature tire wear. And a TPMS is an added convenience so you don't have to remember to check manually yourself.
Proper Tire Inflation
A number of unwanted issues stem from both tire over- and under-inflations in Arlington Heights. A properly-inflated tire, on the other hand, will:
Reduce tread movement thereby increasing the life of the tire
Reduce rolling resistance which will increase vehicle efficiency
Increase water dispersion which decreases the likelihood of hydroplaning
Check your owners' manual to learn more about proper tire pressure for your vehicle. Doing so, and adhering to recommendations is a quick and simple task that can help to save you money, prolong your vehicle's life, and prevent stress in the long term.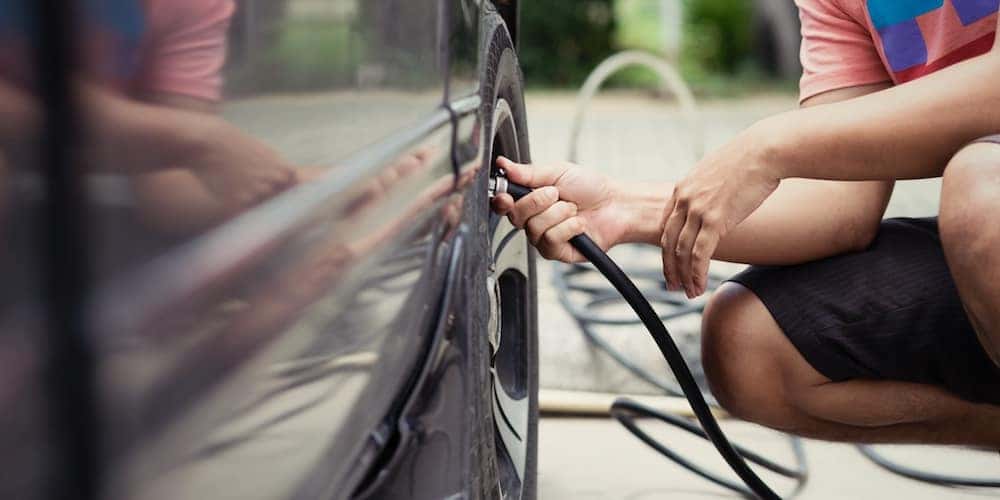 Keep Your Vehicle Running Properly With Muller Honda Pre-Owned
Want to take a look at a vehicle with a tire pressure monitoring system near Gurnee today? Browse our used Honda for sale in Highland Park. Questions about maintaining your tires? Need help making sure yours are properly inflated? Our experienced service technicians work every day to help drivers like you maintain their vehicles easily and on-budget. Contact us today to learn more about our models, the Honda battery warranty, where Honda cars are made, learn how to check coolant levels, and more!
---
More from Muller Honda Pre-Owned
The Honda Civic maintenance schedule is crucial to maintain in order for your Civic to run in the greatest condition possible on the Highland Park roads. Make an appointment with us at Muller Honda Pre-Owned once you've figured out when you're due for your next service or if you're wondering about your vehicle's maintenance schedule. Our certified service…

From Arlington Heights to Gurnee, every driver has heard about that legendary Honda quality. From the rock-solid CR-V to the ultra-popular Civic, the Honda lineup is packed with phenomenal options like Honda LaneWatch that are built to go the extra mile. But what exactly makes Honda stand out from the other reputable brands on the road…

You know the top things to do in Schaumburg and the best sites to see in Chicago, but what are the most fun things to do in Gurnee? If you've never been to this charming Illinois suburb, you're in for a real treat! This town is home to plenty of exciting attractions, and if you're…